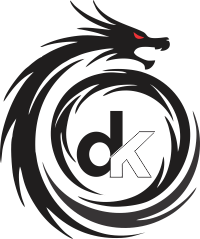 Dragon Fightwear is a name you can depend upon. Dragon Fightwear is the first and leading online supplier, exporter and manufacturer of sports goods especially custom made uniforms,Tracksuits, Cycling clothing and Compression wears. We have been the manufacturing partners for sportswear brands from USA, EUROPE AND GCC. We are serving our customers with a complete sportswear manufacturing solution from design to delivery and also custom full package production and that too, at FACTORY DIRECT PRICES.
Dragon Fightwear has a state-of-the-art manufacturing setup; it is equipped with most modern and advanced technologies. This combination with our highly experienced management has enabled the company to become one of the best sportswear manufacturer in the region.Dragon Fightwear is not just any sports brand. With us, sporty elegance meets cool aesthetics. Unlike other sports brands, our sportswear designed for the Sportlifestyle is multifunctional and adapts to the wearer's individual needs. Dragon Fightwear has managed to combine style, functionality and high quality.
To simplify the lives of athletes as much as possible, our styles feature smart details like smartphone pockets with cable routing. The unmistakable designs are characterized by a minimalist color palette and a clear but at the same time expressive style.
All Dragon Fightwear garments can be combined with each other, in a timeless design and in a plain color – for the focus on the essentials. Focus on the athle